Oracle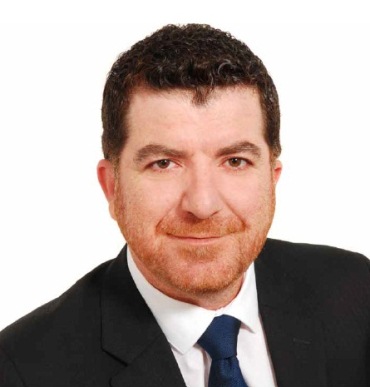 Name of Software: Oracle Cloud Human Capital Management
Interviewer: Elena Hanna
Interviewee: Mr. Filios Papastylianou – Sales Development & Strategy Leader of Oracle Central-Eastern Europe
1. What areas in Human Resources Management does this HR software cover?
Oracle Cloud Human Capital Management is a complete suite of HR products that offers both breadth and depth of global functionality that drives business value. It is designed to co-exist with the customer's current investment.
– Global HR
– Global Payroll
– Workforce Management
– Workforce Optimazition
– Workforce Rewards
– Recruitment and On Boarding
– Performance and Succession
– Learning and Development
– HR and Talent Analytics
2. What are the main advantages of this HR Software?
Oracle Cloud Human Capital Management (HCM) is a revolutionary step in human capital management. Built from the ground up to help HR execs do things their way, know their people better, and work as a team, Oracle Cloud HCM redefines the business of HR to provide value to every person in the organization. It provides extremely powerful embedded intelligence, social networking tools and mobile accessibility so workers can get their job done easier and faster. Whether organizations choose one module or the entire suite, Oracle Cloud HCM is designed to coexist with customers' current applications portfolio to deliver innovation without disruption.
The ability to connect and collaborate within the workplace and have mobile access to information becomes more important for organizations every day, and Oracle HCM is designed to help you work more effectively as a team. Users can access the Oracle Cloud HCM application from any device, anywhere, at any time.
3. What type/size of company is suited to use for this HR software?
Small, medium and big organizations can benefit from Oracle HCM Solutions
4. What kind of reports and/or statistical data can be drawn?
Oracle Cloud Human Resources Analytics, provides organizations detailed analysis on HR programs and workforce performance. With more than 300 metrics and 600 dimensional attributes, Oracle Cloud Human Resources Analytics provides the workforce information your HR professionals and front-line managers need to analyze workforce
staffing and productivity, and to better design compensation that rewards performance.
– Embedded analytics; role-based interactive dashboards for managers, workers, and HR professionals; and on-the-fly ad hoc reporting capabilities make data access and interpretation easier than ever before.
– Oracle Workforce Directory Management is designed to house all worker data including talent data and data from other Oracle and 3rd party HR applications to evolve your business to a new standard of data-driven performance.
– Oracle Workforce Predictions lets you analyze worker performance potential and risk of attrition, so you can predict future performance. It also provides what-if analysis on ways to improve the workforce. You can model a team and individual that might be at risk and look at the factors that might cause the risk and make corrective adjustments.
5. To what extent can this system be customised to the company's needs?
Oracle Cloud HCM is built entirely around user roles, key processes, and business-led Configurability. Users can do things their way by having the power to easily mold and reshape the system to their liking.
– User-defined fields, personalization, and configuration capabilities allow organizations to have successful upgrades without the concern of managing costly customizations whether the solution is deployed on the public or private Cloud.
– The intuitive interface of Oracle Cloud HCM understands what the role of a manager is, versus an employee or an HR executive and knows where the worker is located.
– Each user needs access to different information in order to make good decisions, and local information is displayed depending on where the employee resides.
– All worker information comes together in a single employee portrait. This ensures data consistency, and users don't have to access multiple modules.
– Oracle Cloud HCM Workforce Lifecycle Manager allows organizations to look at different HR processes across the organization and arrange the steps to complete them.
6. What kind of training is provided to the users of the system?
Oracle HCM is built on a customer-driven design methodology that involved customer site visits, user analysis, and usability testing that resulted in a greatly enhanced user experience. This has a result to make the use of the system very easy. During the set up of the system, complete user training and user manuals are provided.
7. Is technical support provided in case of problems or questions?
Oracle Support provides essential support services including 24/7 technical assistance, powerful proactive support resources, and product updates. With global coverage and 50,000+ development engineers and customer support specialists, Oracle delivers complete customer support services
8. Does this software provide services for Companies with offices abroad as well as in Cyprus?
Oracle offers an optimized and fully integrated stack of business hardware and software system solutions around the globe. This includes the Oracle Cloud HCM .